What are attempts?
By configuring a course to support attempts, you enable learners to restart courses that they have previously completed (successfully or otherwise) without any involvement from an administrator. While empowering the user, this also ensures that repeated completions of a course by a given user are independently tracked and recorded.
When a learner starts a new attempt they are forced to start again from the beginning of the course and are required to complete any mandatory parts of the course again. You can define a maximum number of attempts, and a full history of all attempts is maintained. Tracking data from all attempts is included in reports and learners can see the results from previous attempts in their learning history.
Starting a new attempt is different to resuming a course that a learner has left mid way through. In this latter scenario, the course will resume from the point they left off and they will continue as part of the same attempt.
Administrator attempt configuration
Administrators can configure courses to use attempts by using the settings in the ATTEMPTS section on the course's properties page within the catalogue.

The Allow review when complete setting enables users to revisit completed content for review purposes without triggering a new attempt.
When viewing the content attempt history for a learner, the administrator can view the attempts for a course where attempts are configured.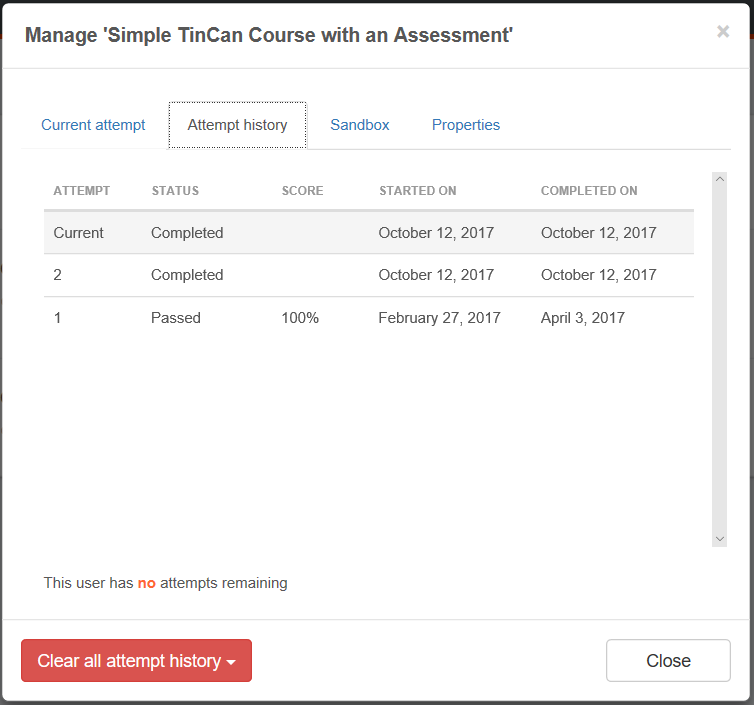 For courses with attempts configured, it is not possible to reset a user to the not started state, although this can still be done for items not configured for attempts.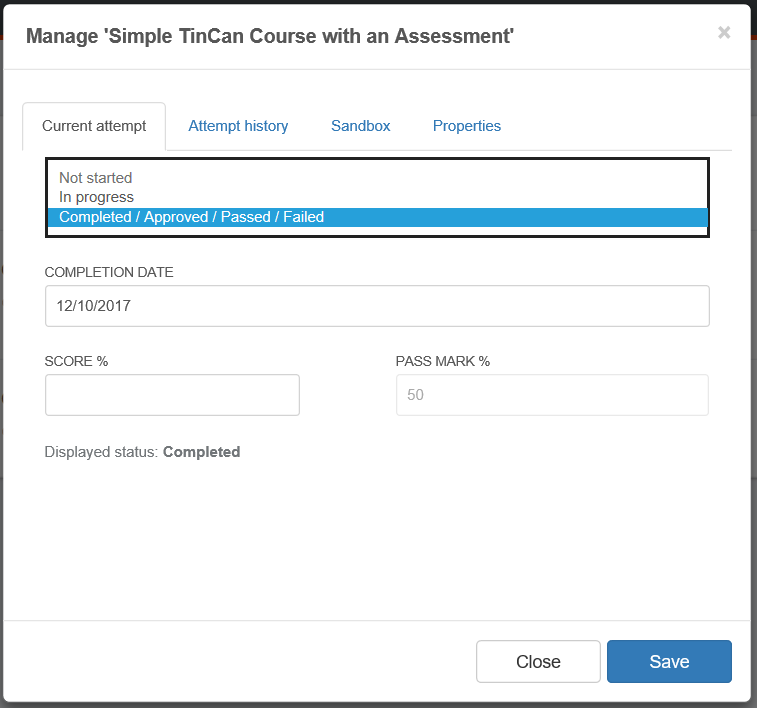 For content where attempts have not been enabled, this dialog box only ever displays a single attempt (the current attempt), and no attempt history is displayed. The administrator can choose to set a user to not started for an item to enable them to start again, but this loses all existing tracking data for that user, and the data will not appear in reports.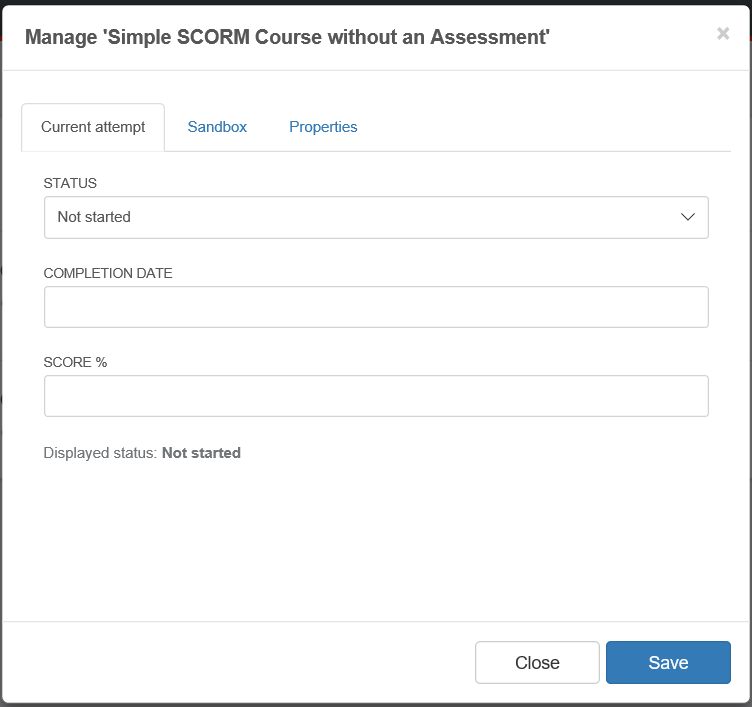 Instead of resetting a user to not started, with attempts enabled, an administrator can instead override the attempt limit to give a user an additional attempt. The default values from the content item are displayed, and the administrator can revert to the default by clearing the fields in this dialog box. This keeps tracking data from previous attempts and includes the details of the extra attempts in the reports.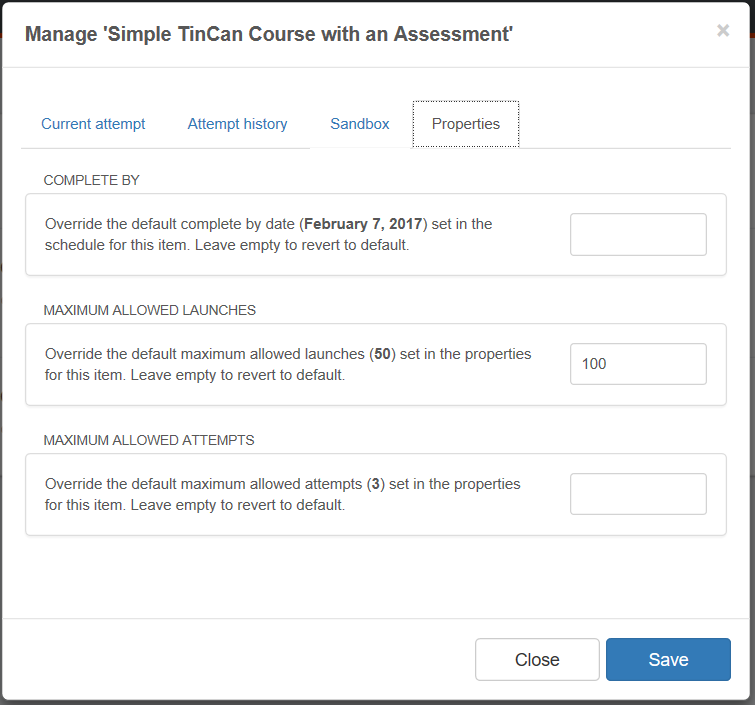 Note: If you need to totally reset a learner's state, you can use the Clear all attempt history button to delete all attempt data. It is important to understand that by using this button you permanently delete the tracking data from all attempts for that user. This feature is most commonly used during course testing.
Learner options
For a course configured for attempts, after completing the course, if the learner launches the course again, they are presented with a dialog box prompting them to choose to review the content or start a new attempt. Note that the Review only option is only displayed if the Allow review when complete configuration has been selected by the administrator.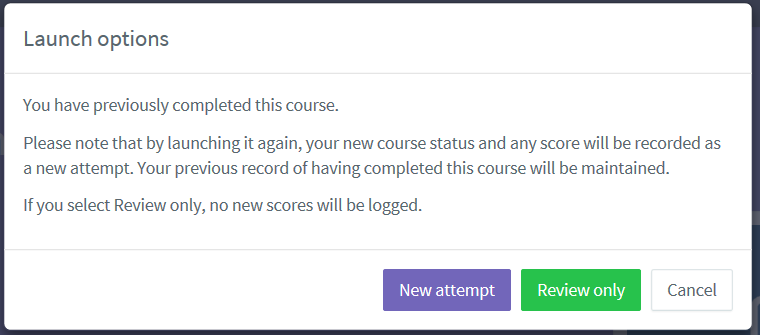 If the learner has reached their attempt limit, then a message is displayed to inform them.