Categories enable your users (admins and learners) to filter the content displayed in the Administration portal and the Web Learner portal. You can assign zero, one or many categories to any content item, based on your business requirements, and how you choose to logically organise your content.
The Categories page enables you to manage your categories, adding new categories, editing or deleting existing categories and managing category order. The page presents you with an ordered list of categories that exist on your LMS (if there are any).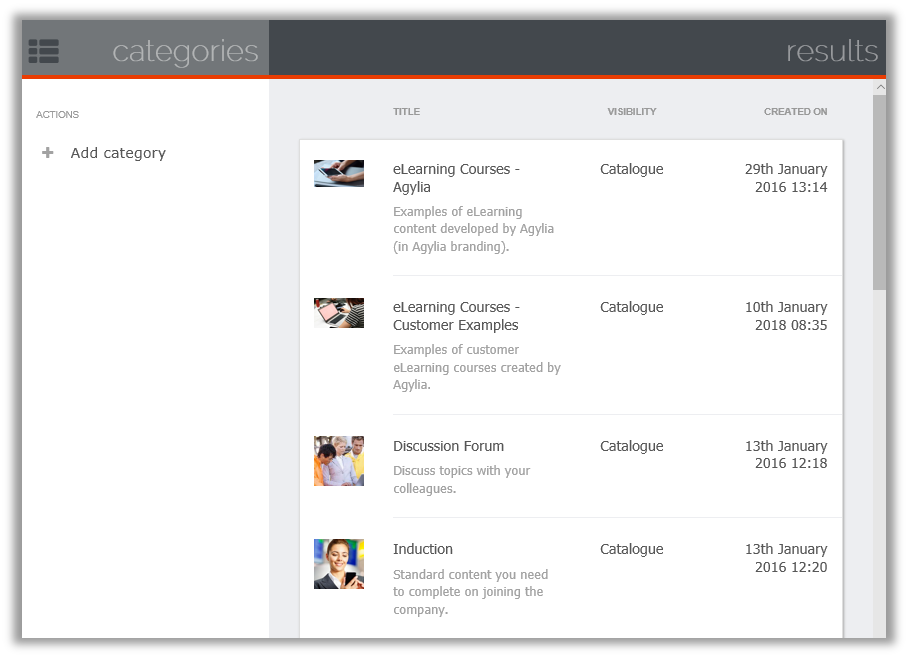 For each category, the page displays the category thumbnail, the category title, whether the category is visible in the Web learner portal My Learning / Catalogue, or is a specific channel, and when the category was created.
You can reorder categories by dragging the categories, either up or down on the page, as required.
Clicking on a category, displays the categories Properties page, which allows you to edit the categories:
Thumbnail (visible in the Agylia Apps)
Title
Description (not currently visible in the Web Learner portal or Agylia Apps)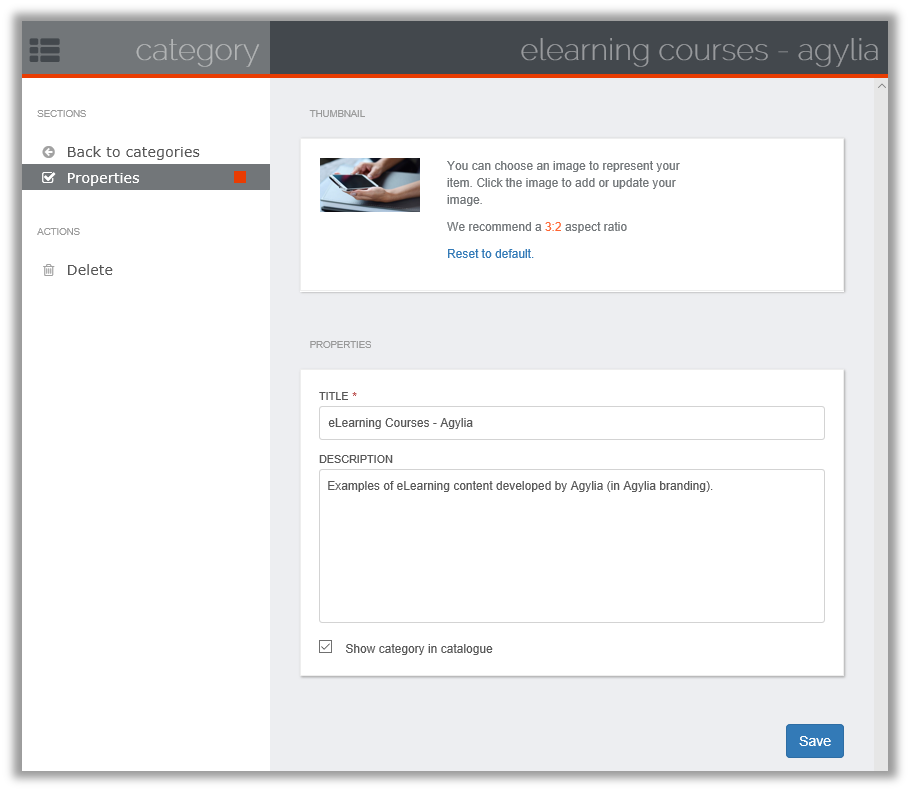 The Properties page also allows you to delete the category.
---
INFO: Deleting a category removes the category from all content items with which it was associated. This operation cannot be undone.
---