The user notes feature enables you to add information about users to their accounts, for example, to document why their account has been deactivated, or notes about their progress, as they access content on the system.
A list of the user's notes are displayed on the user's Notes page, with a column supplying the note's author, and the date each note was created / updated.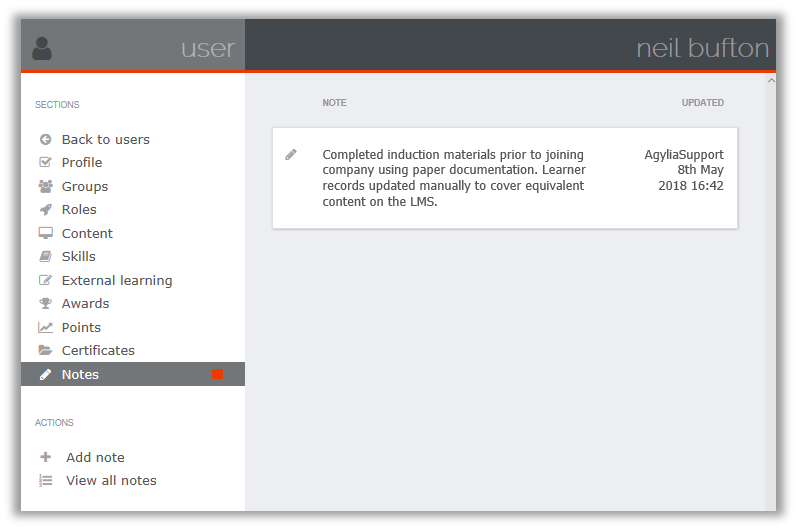 As a Global administrator, you can view or edit all notes added for any user.
As a User administrator, you can view and edit notes associated with all users within the scope of your role.
The <user> | Notes page enables you to view all of the notes for a user, via a web page, so that you can print the notes, for example, to use as part of a review meeting.