Several user interface (UI) and user experience (UX) related enhancements to the Agylia Web learner portal have been rolled out during March. These new enhancements feature on your learners' web portal. This document provides a summary of the changes that will be released.
Event landing pages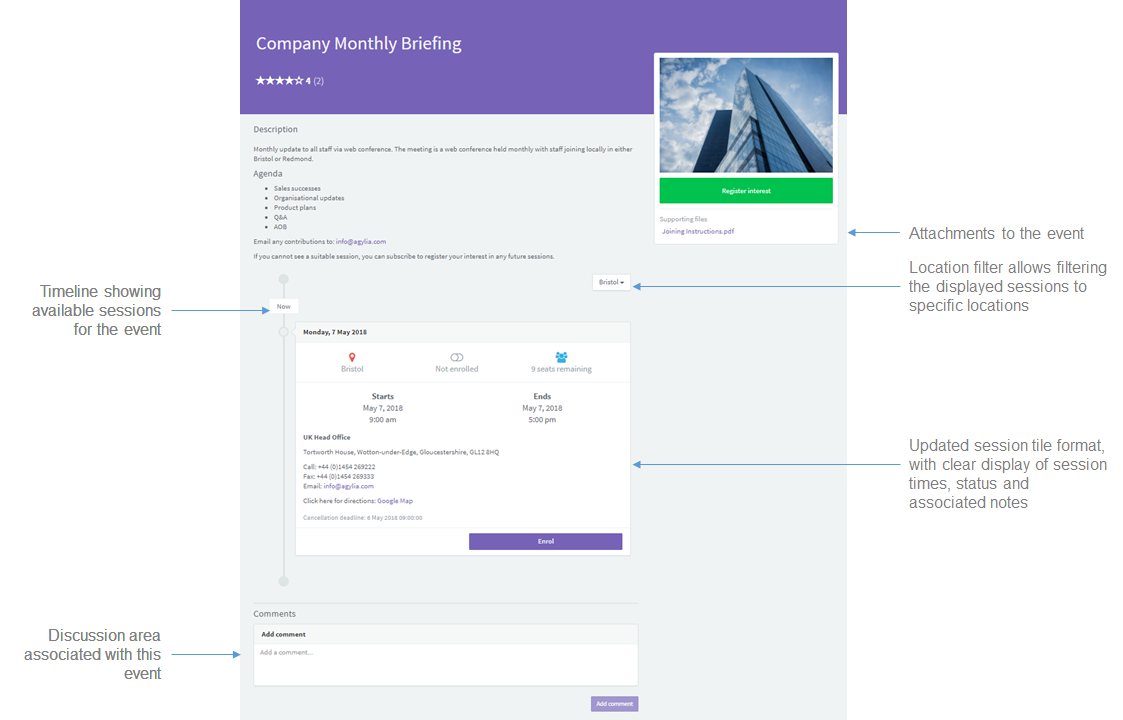 All information associated with an event is now displayed on a single landing page. You no longer need to navigate to a sub-page to view session details.
The session tile format has been updated to provide a simpler, cleaner display of the session information.
A timeline has been added, with all sessions displayed in chronological order. 
A Location filter has been added, allowing you to filter the displayed sessions to those in a particular location or region.
Any supporting files (attachments) for the event are displayed, along with the event thumbnail.
Calendar page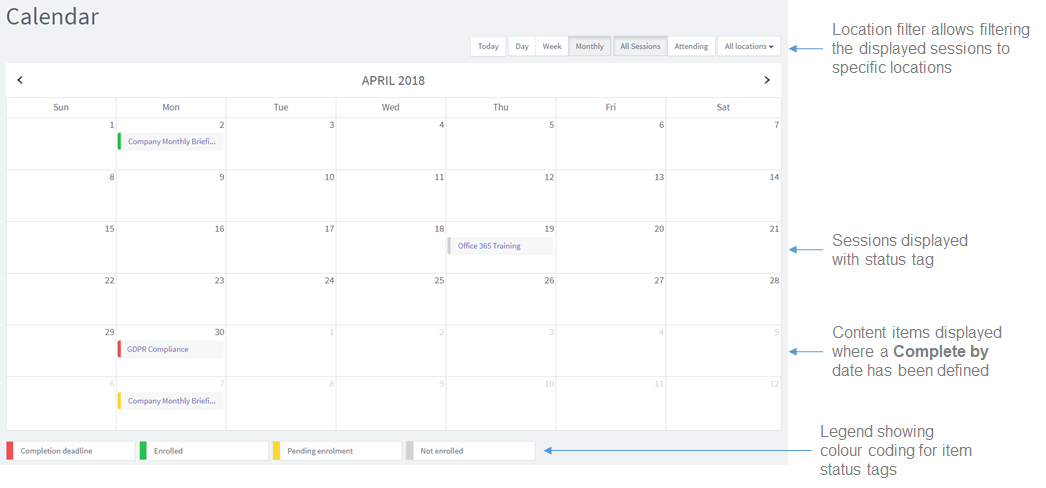 The format of the Calendar page has been improved so that the display of events and sessions is simpler and clearer.
A legend defines the meaning of colour coded tags, which are applied to each displayed item.
Both sessions and content items with Complete by dates are displayed in the calendar.
A location filter allows you to filter the displayed sessions to those in a specific location or region.
Clicking on an item with a completion deadline, takes you to the landing page for the item so that you can launch the item.
Clicking on a session, opens a dialog box where you can enrol on the item, accept or reject invites, etc, without needing to navigate to the event page. An example of a session pop-up dialog box is shown below: