Support for additional learning scenarios
The platform Task feature has been enhanced to provide a simple way for administrators to expand their usage beyond pure action based learning. While Tasks continue to be an effective tool for requiring a learner to complete an activity away from the platform and then documenting/evidencing their completion, these enhancements make it simple for administrators to ask questions, or set tasks requiring a written response. The responses can then be checked and verified, with rejection and improvement opportunities without the need for creation of SCORM or TinCan courses, or for external review processes.
This ensures a simple experience for your learners, approvers and administrators, without the need for external tools or integrations. In many cases the approval processes built into the platform will provide a more powerful solution that can be achieved with more traditional approaches.
Written responses for Tasks
Tasks have been enhanced to enable learners to provide a written statement, directly on the task page, as their response for the task. This complements the existing ability for learners to upload a file, or associate a task with an external learning record (legacy) to support their response.
Note that the ability to supply a written response is separate from the ability to send a message to an approver, which remains possible.
Where an approval workflow is used to validate task submission, the approver is able to access the written response, just as they are able to access any supporting files or associated external learning records.
When a task submission is approved (either by an approver, or automatically where no approval process is in place), the written response is saved to the learning record store, and while not currently possible, in future releases, administrators will be able to produce a report that includes the written response.
Updated Tasks learner experience
To complement the new ability to provide a written response to a task, the learner experience has been enhanced. The learner portal now uses a tabbed approach to separate the task details, the submission details, and the conversational comments (with audit logging) between the user and the approver.
The new interface defaults to the Information tab. This includes the summary and task details configured by the administrator in the administration portal: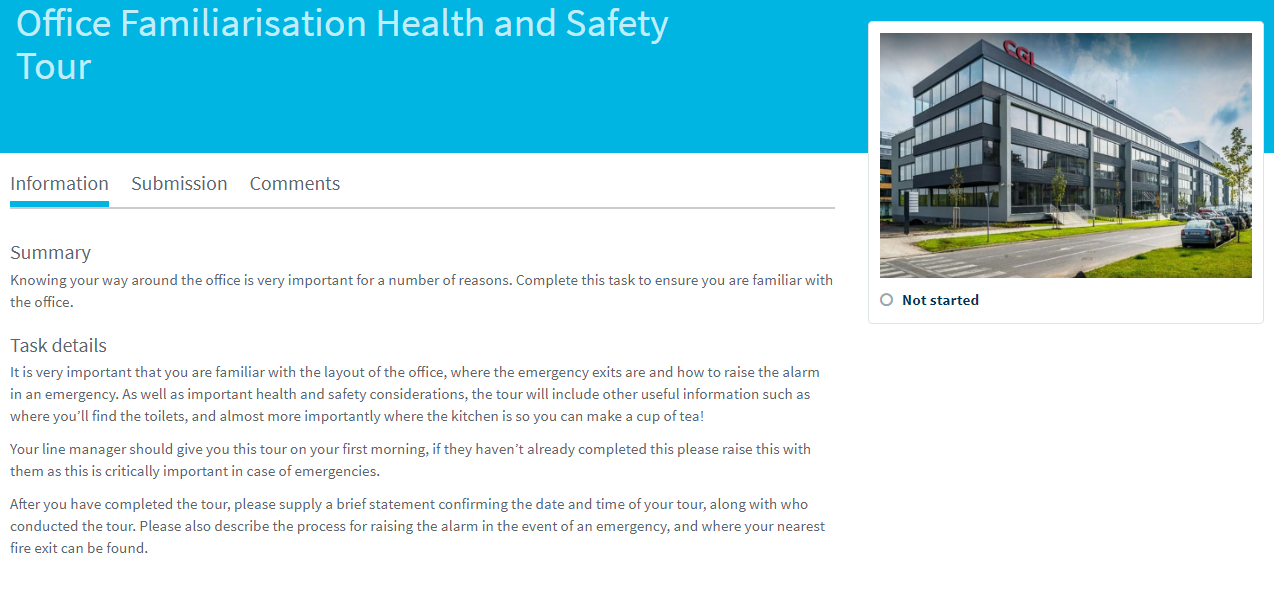 The Submission tab includes the ability to supply a written response, upload a supporting file, or associate an external learning record/independent learning activity (legacy) as either their direct response as text, or as evidence of completion: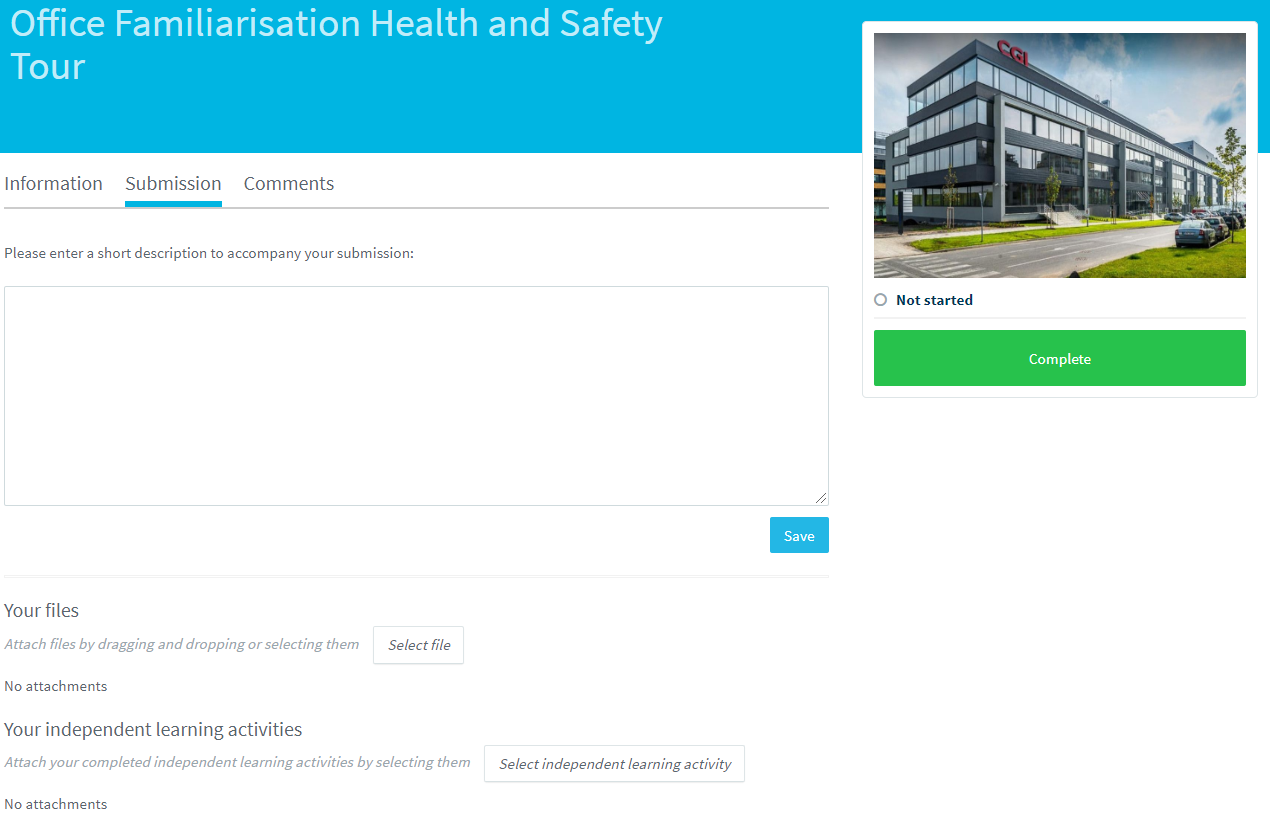 Finally, the Comments tab enables the user to send a message to their approver, see messages sent to them by their approver, as well as see system generated audit messages such as a log of their submission text and associated submission date. A new filter is included here so users can choose to filter out audit messages, view only audit messages, or see all messages as they have previously. All messages (Both) is the default view: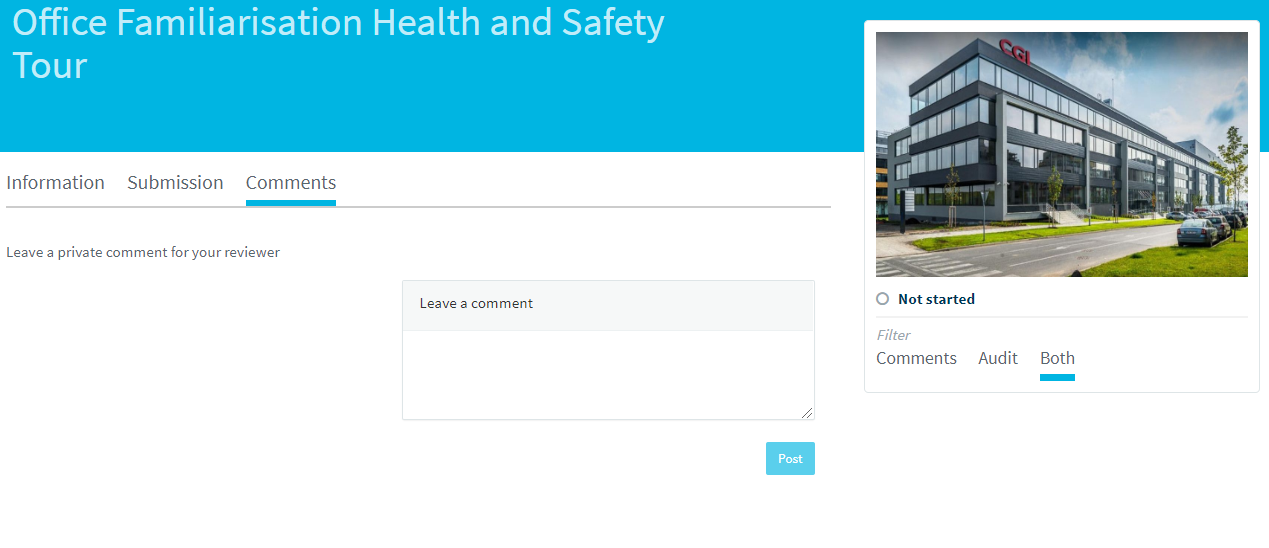 Further information on tasks is available in the Explained: Tasks and action based learning article.
Bug fixes
Various bug fixes.