Every content item added to the Agylia platform has always had a content type associated with it, and users have been able to filter the items displayed, based on content type. Examples are Web link, Video, Course, etc. There are times where the types (which are based on the item added to the system) do not logically match the content item that's been uploaded. For example a Web link that points to a video hosted on YouTube, might be more accurately described as a Video rather than a Web link.
The LMS has been enhanced with the addition of a Display Type property for content items, which enables you to override the type for an item, and therefore more accurately describe your content to your learners. Learners and Admins can filter based on the type, and where the Display Type differs from the underlying type, the Display Type value will be used in filters. You can set the value of the Display Type to one of the existing values, or you may choose to add a new type for example you might want to have a Display Type of Case Studies.
---
NOTE: We recommend limiting the number of Display Types that you add to the system, and ensuring that you use a consistent set of Display Types. Using a restricted set of consistent values ensures that your users will see the best benefit from this feature.
---
Initially, the Learner Portal has been updated to show the Display type for a content item, on the associated content item tile, and on the landing page for the item.
The Display type defaults to the standard Agylia LMS content types - Course, Curriculum, Video, Link, Event, Task, etc. Administrators can modify the Display type associated with a content item in the Administration portal.
The Display type appears below the items thumbnail, on the content item tile, as shown in the examples below:

The Display type appears on the landing page for each item, in the item's title block, as shown below for a curriculum below: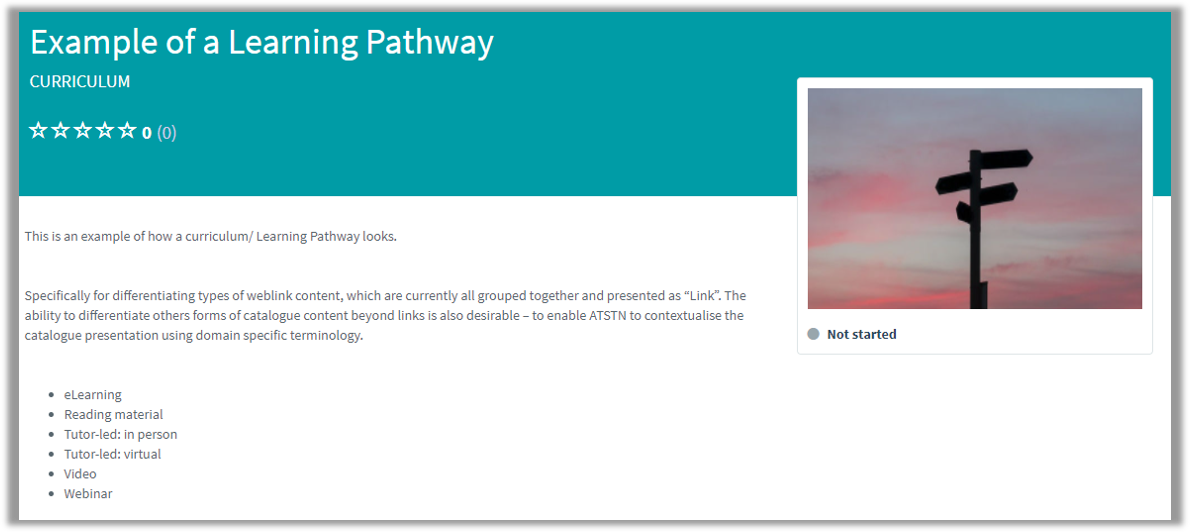 The value specified by your administrator for the Display type of an item, also appears in the Type filters, when you select to filter the displayed items in the learner portal, when in a channel.