Content recommendations
A new option has been added to the learner portal to enable a content recommendations section to be added to content item landing pages. The related content section will highlight content available on the system which are incomplete, and is related to the selected item, based on categorisation of the item.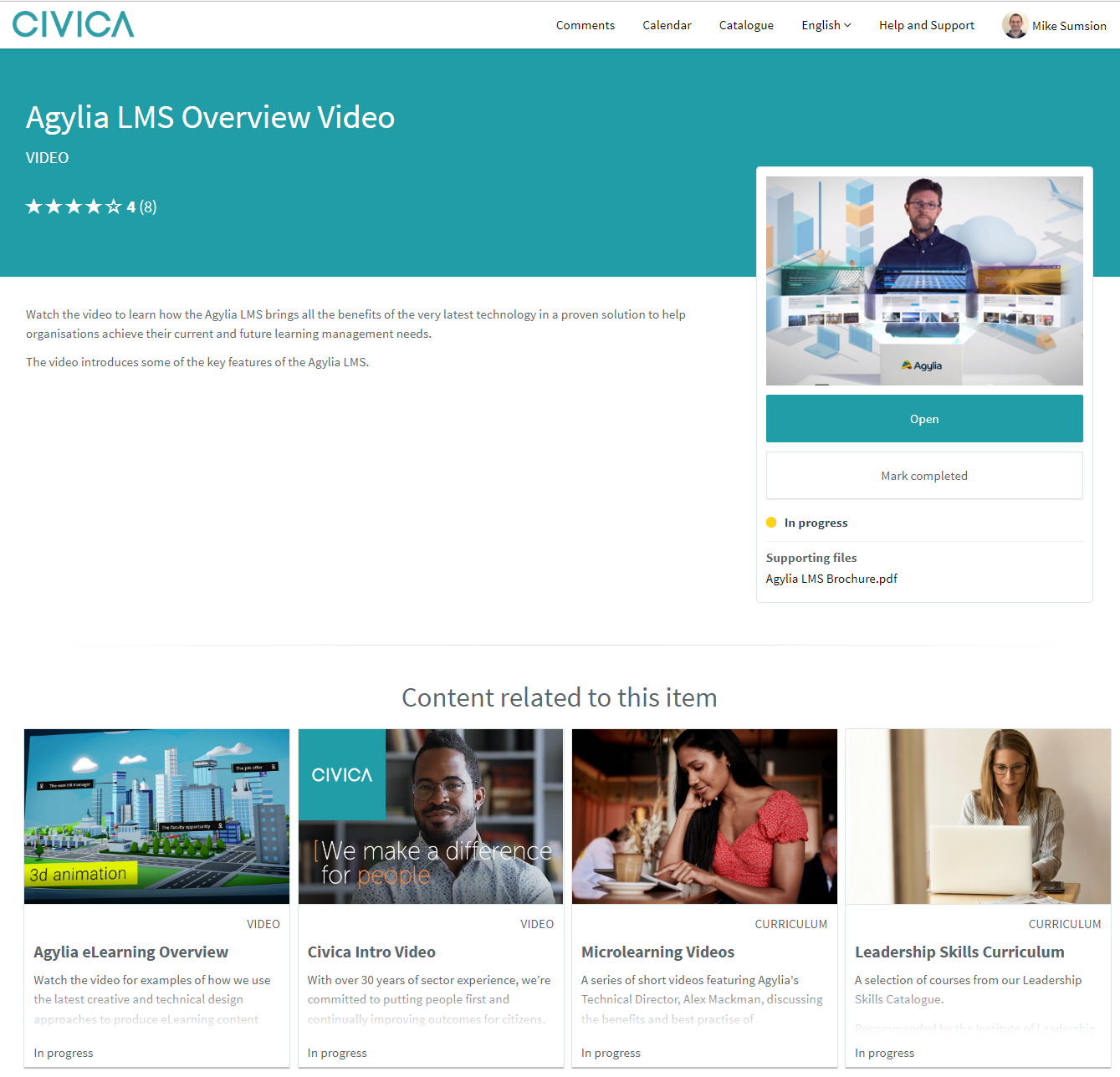 Online meeting host
For event sessions hosted in Microsoft Teams or Zoom, administrators can now select the organiser. The selected user will be used to create the corresponding event in Zoom/Teams as appropriate. This enables administrators to override the default behaviour, where the administrator adding the session to the system is the organiser, which is often not the desired behaviour.
Team leader dashboard nested hierarchies
Where a member of a team leader's team is themselves a team leader, the team leader can now navigate through the organisational hierarchy to view the dashboard for that team leader. This enables team leaders to view both their direct and indirect reports, improving on the previous feature, which was limited to direct reports.
Display types
Every content item added to the system has a type. Examples include Link, Course, Video, and Curriculum. Previously, the type for an item added to the system was based on the item added, but this did not always match the logical type of a content item. For example, a link may actually point to a video hosted on a third party service, and therefore it would make more sense for this to be labelled as a Video for the benefit of your learners. The system has been enhanced to include the Display Type property on all content items. This will default to the system default, based on the item added, however administrators can override this to any value of their choosing. The selected display type will then appear in the learner portal for the learner when filtering content. This enables learners to filter content based on more natural types and provides a more accurate result set for the learners.
Bug Fixes
Various bug fixes.