Updated User Menu - Learner Portal
The user menu in the web based learner portal has been updated to merge the Profile and Change Password menu options into a new My account menu option. With the new combined menu option, users can access the account page, from where they are able to modify their profile (where permitted in your configuration), or change their password (if applicable).
Previous menu option: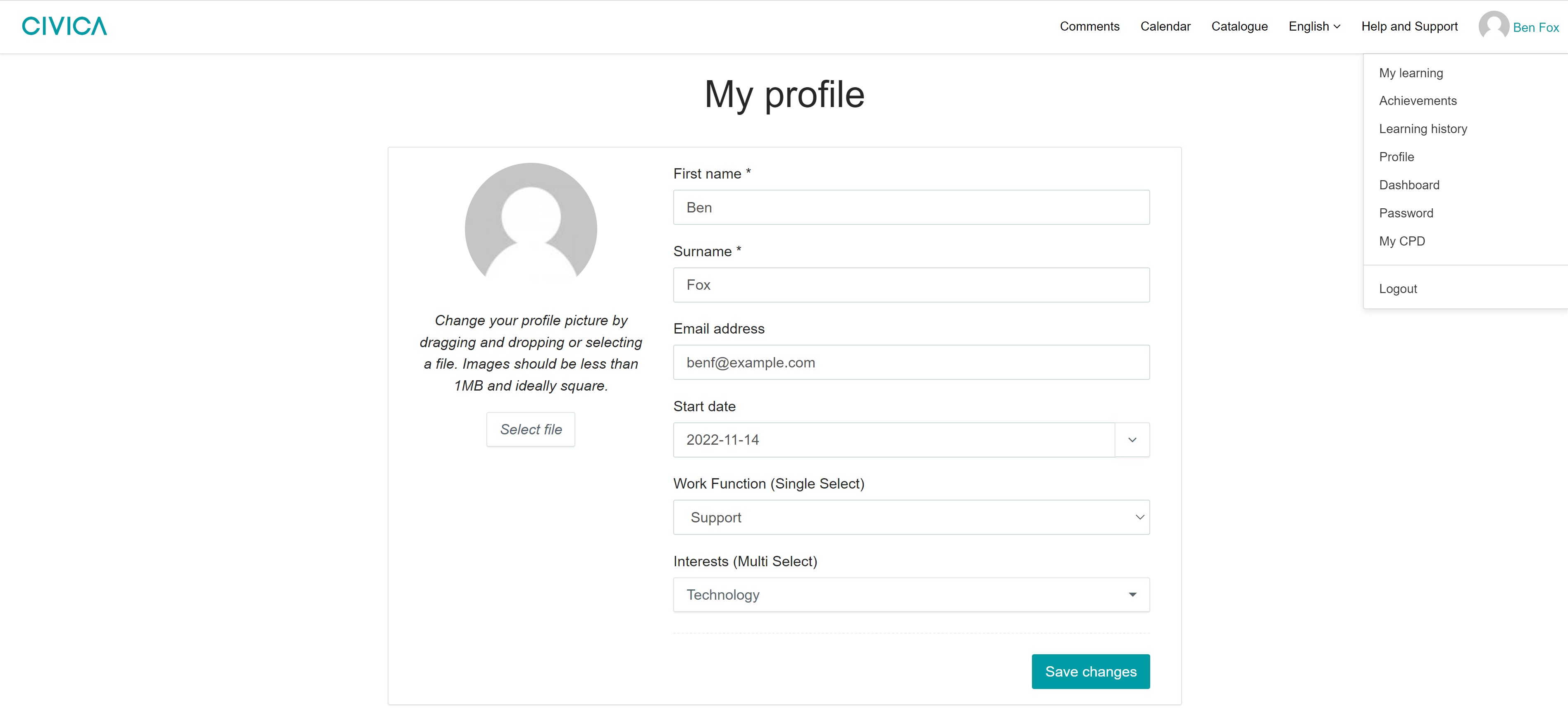 Updated menu option: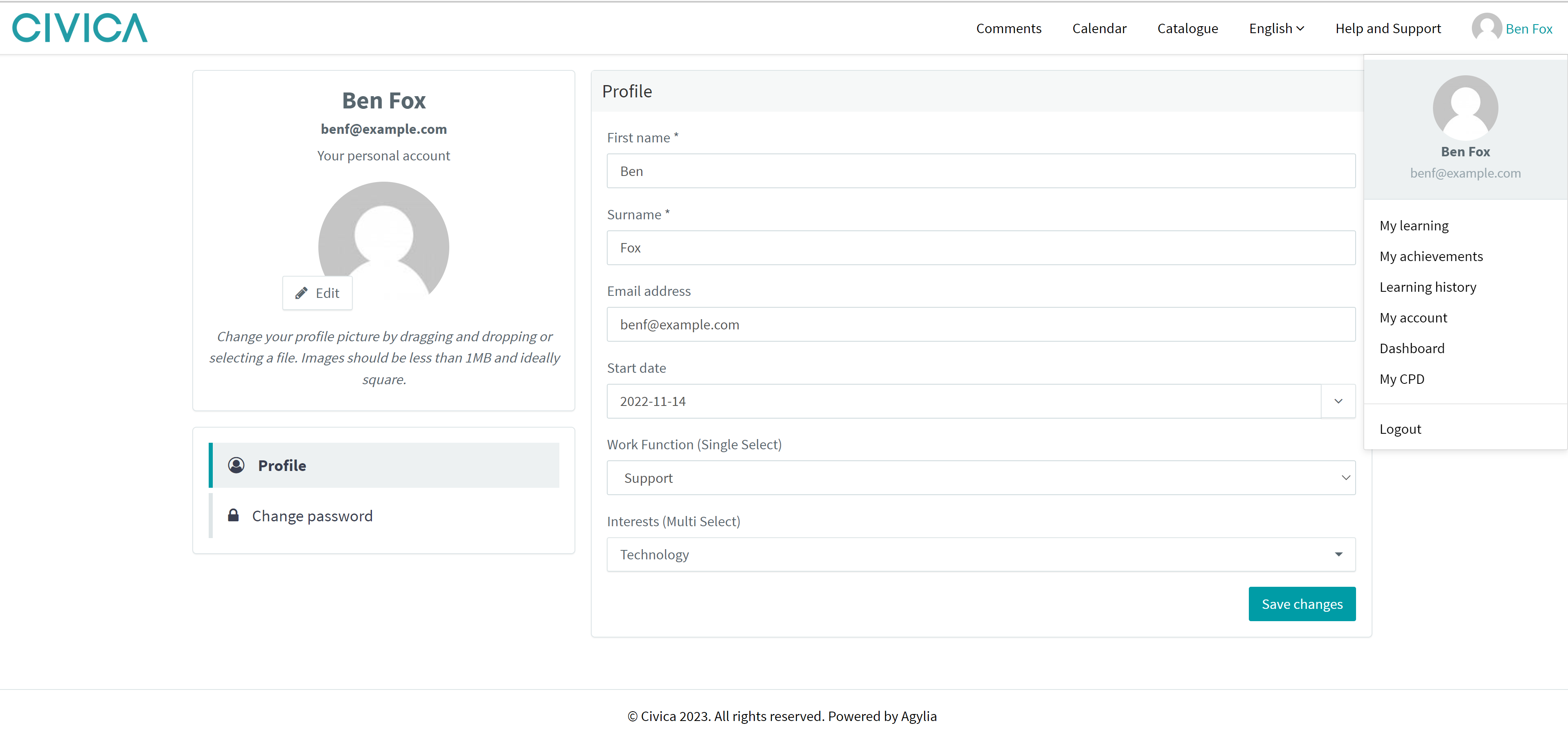 This change is in preparation for two factor authentication being added to the web based learner portal, for accounts managed by the LMS (username and password accounts). When the two factor authentication is added, an additional option will be added to this page as shown below.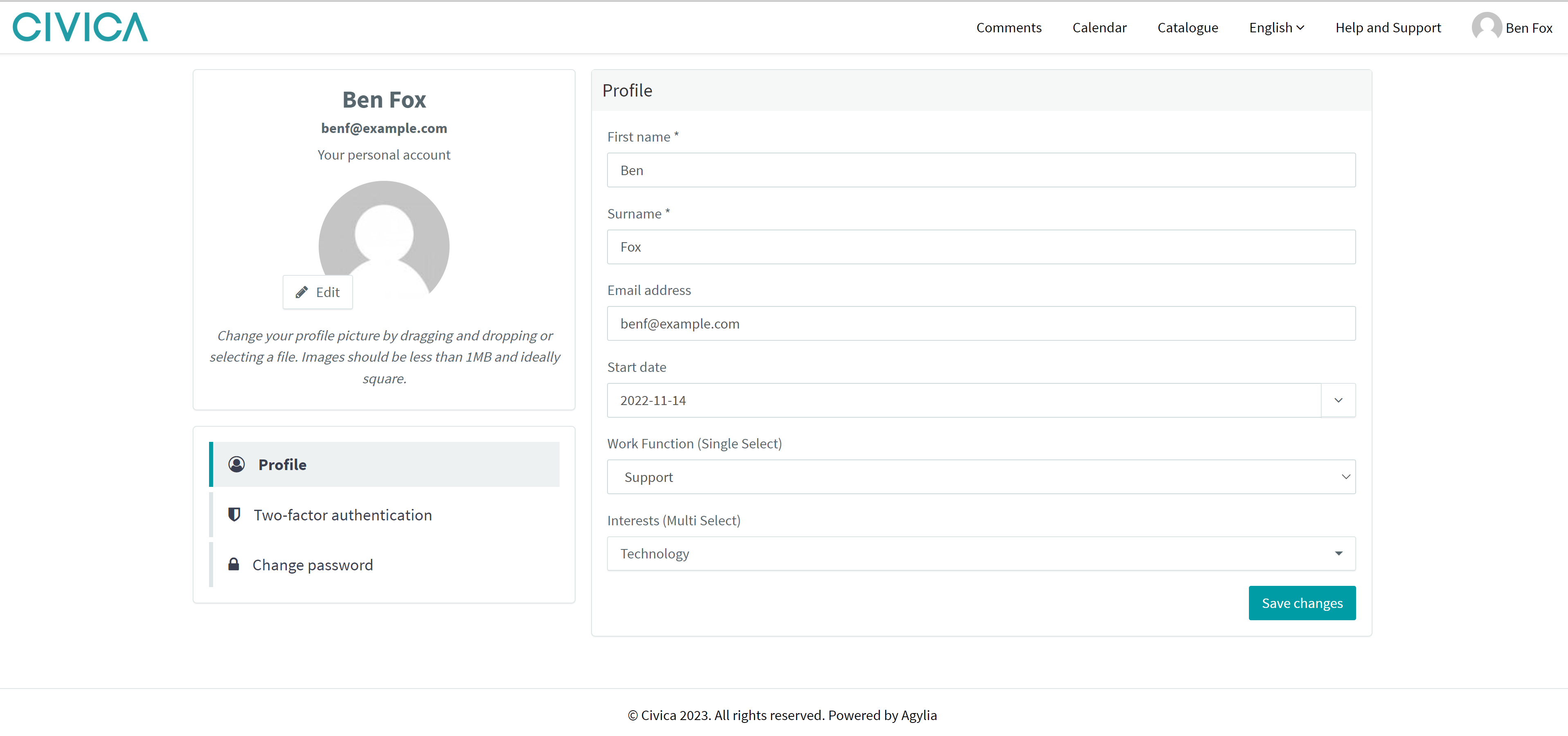 We will confirm in future release notes when the two factor authentication feature is available, and as an administrator, you will be able to configure this feature in the administration portal.
Event Status Updates
We have changed how the attendance status of an event is derived for users. Previously, the user's state was based on if they had attended any one of the current sessions. Where they had attended at least one of the sessions, they were marked as attended for the event. This approach meant that if a user attended a session, and that session was subsequently deleted, the user would revert to not attended. With the new approach, a user will remain marked as attended regardless of if the session is subsequently deleted. At this stage there is no change to the behaviours beyond that identified above with regard to deletion of a session.
This change prepares for a future update, which will add support for a user to repeat an event by enabling multiple attempts. When attempts support is added to events, it will be possible for a user to repeat an event for the purposes of renewing a certification. With this feature in place, an event that the user has attended will move back to not attended until the user attends a new session. This will not remove the user's history for the item, and the previously attended session will still be present.
We will confirm in future release notes when attempts support for events (and therefore certification renewal based on events) becomes available.
Bulk Role Import/Export
A new feature has been added for Global Administrators, that enables them to bulk import global or delegated administration role assignments for other users. Previously, it was only possible to manage roles by using the administration portal user interface.
With the new feature, global administrators are able to use the new Import roles option to add or update roles for a user. When performing a role import, only roles included in the import files are updated. The scope for any updated role will be replaced with the scope defined in the import file, and any existing scope will not be merged with the new scope. Any roles a user may already have assigned not specifically included in the import file, will remain unchanged .
In addition, global administrators can use the new Import role deletions to remove roles from users. Where a role deletion import is used, a role is removed entirely from the user. Any roles that the user may also have, not specifically included in the role deletion will remain unchanged.
Finally, global administrators can use the Export roles option to export a file containing all of the users who currently have a role assigned along with the scope of those roles. The exported file can be updated and used in a role import, to update user roles.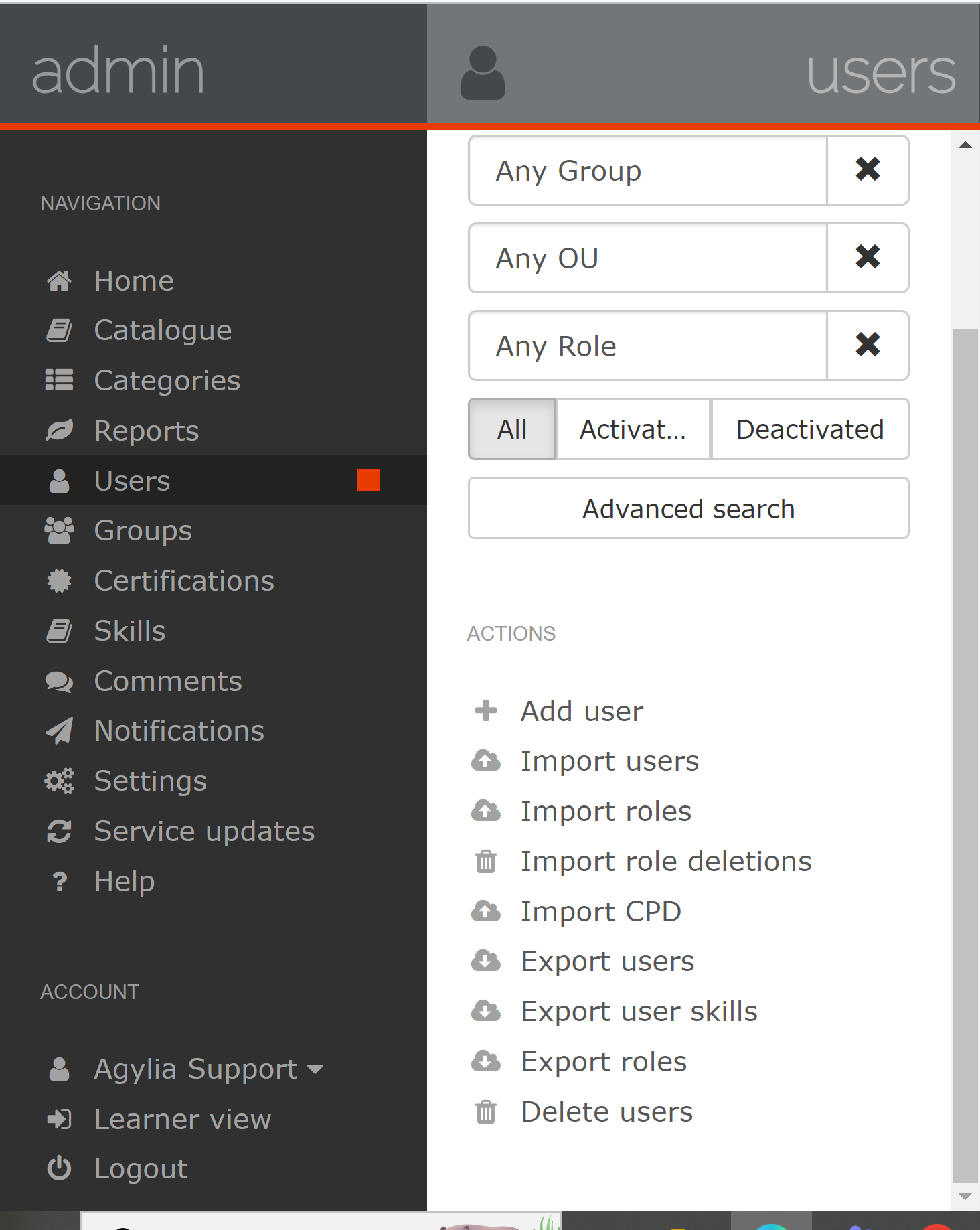 Please note, unfortunately, documentation on this feature is not available at launch, and will be added to this site over the coming weeks.
Bug fixes
Various bug fixes.