Content item extension properties enable you to add additional metadata to content items. Common examples would be to display the Duration of a course, or for a chargeable item, the Cost.
Catalogue extension properties can be managed by Global administrators, in the Settings area of the Administration portal. Properties can either be a selection from a list of values, or can be free text, where the value for every item can be unique.

After configuring the extensions in the Settings area, administrators can configure the values for each of the configured extensions on the Extensions page for each item:

Configured extensions can be displayed on the tiles, either as additional information overlaying the item thumbnail as lozenges, or below the thumbnail, replacing the default content on the tile. The options for displaying extension properties on tiles is shown in the image below: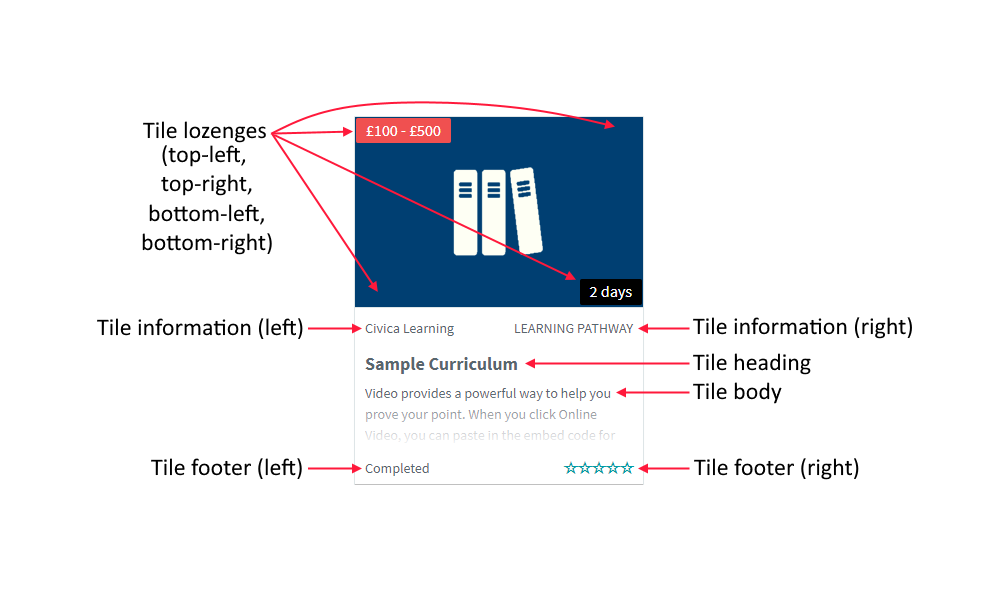 ---
Note: The information displayed on content item tiles is defined in your learner portal theme, and changes to the theme will require an update which should be discussed with your account manager.
---
Cost and duration extension properties can also be used as filters on the catalogue pages: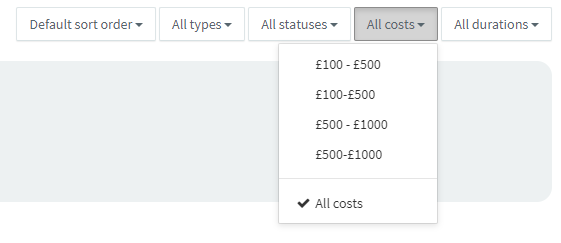 On the content item landing page, the duration extension property (if configured) is displayed alongside the content item display type, and all other extension properties (with the exception of cost) are displayed under the item thumbnail together with the status, and other item metadata: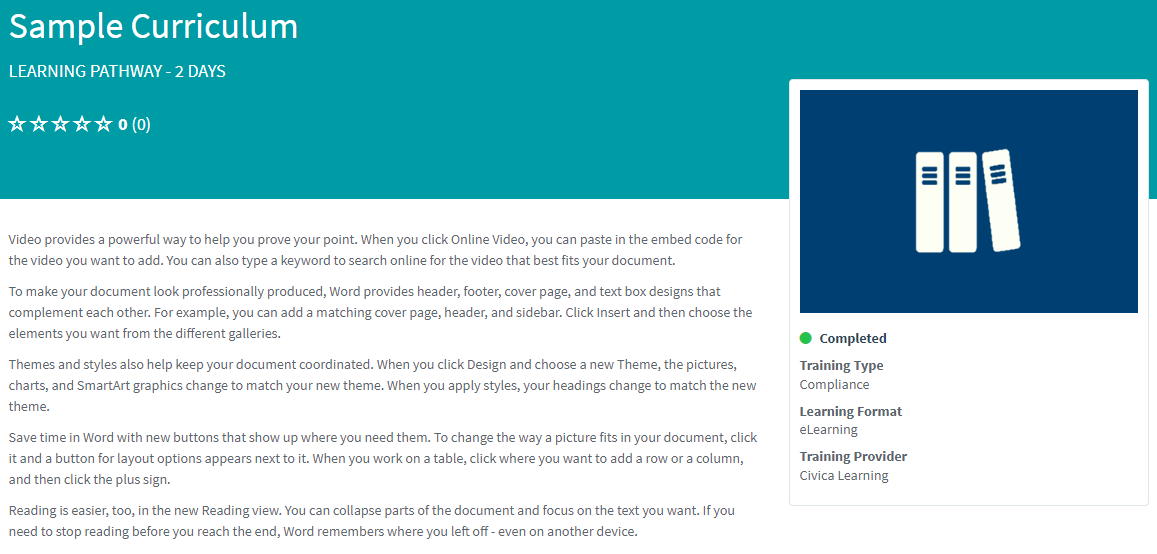 Where an extension property is configured, but not specified for a particular content item, it is not displayed for the item.
---
Note: Extension property labels and values are not localised for customers who have multiple languages configured in their learner portal.
---